Private School in Cambodia
Private School in Cambodia: Why Expat Parents Choose International Education
18 Oct 2023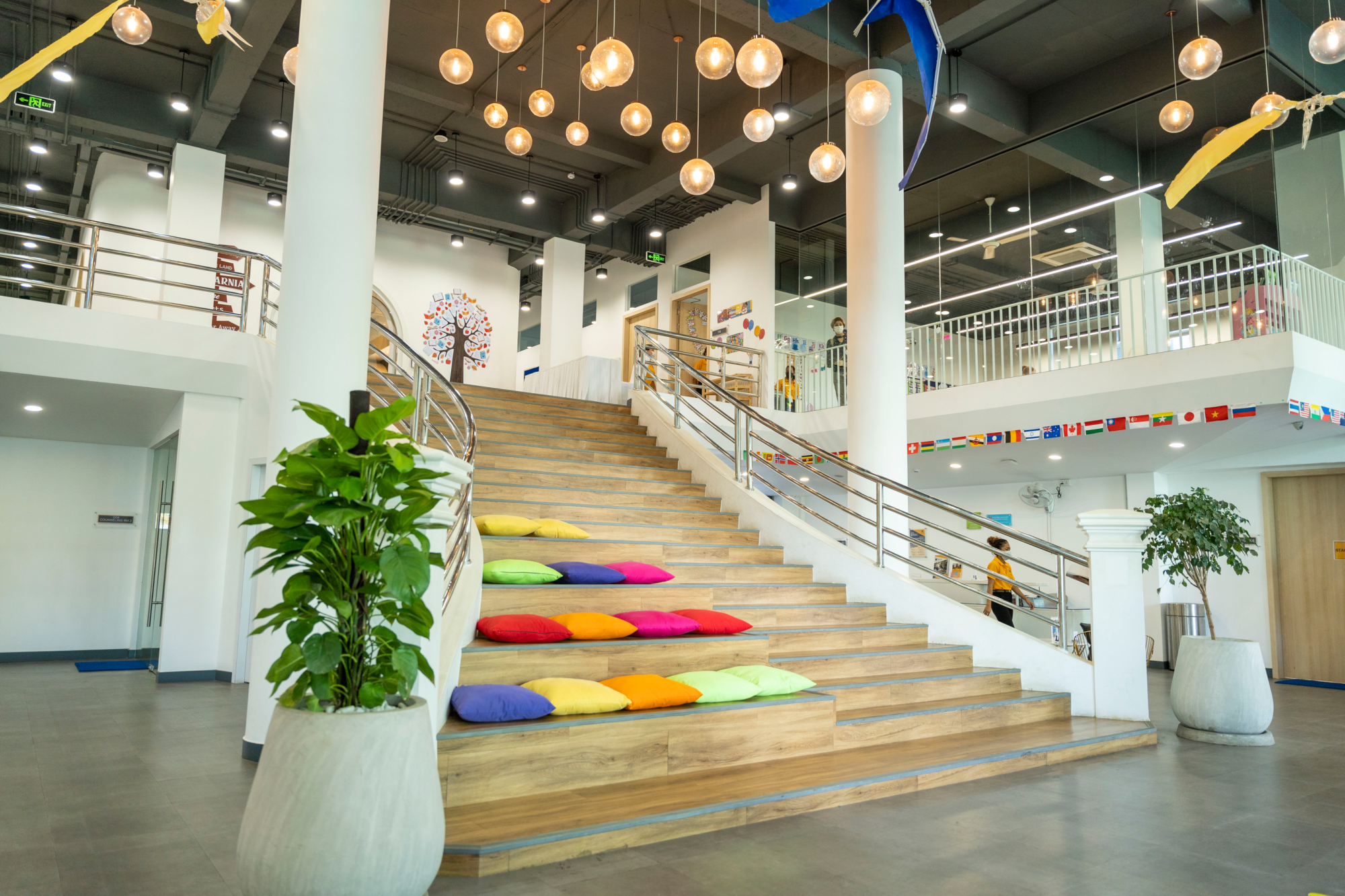 In the bustling and culturally rich city of Phnom Penh, a remarkable educational institution stands out as a beacon of excellence: Invictus International School Phnom Penh, which provides a world-class education for students seeking the very best in private schooling.
With an unwavering commitment to excellence, our school ensures that every student receives the personalised attention needed to achieve their full potential and become well-rounded global citizens.
Read on to explore the distinctive advantages that make Invictus Phnom Penh an exceptional choice for expatriate families looking to invest in their child's future
What are Private Schools in Cambodia Like?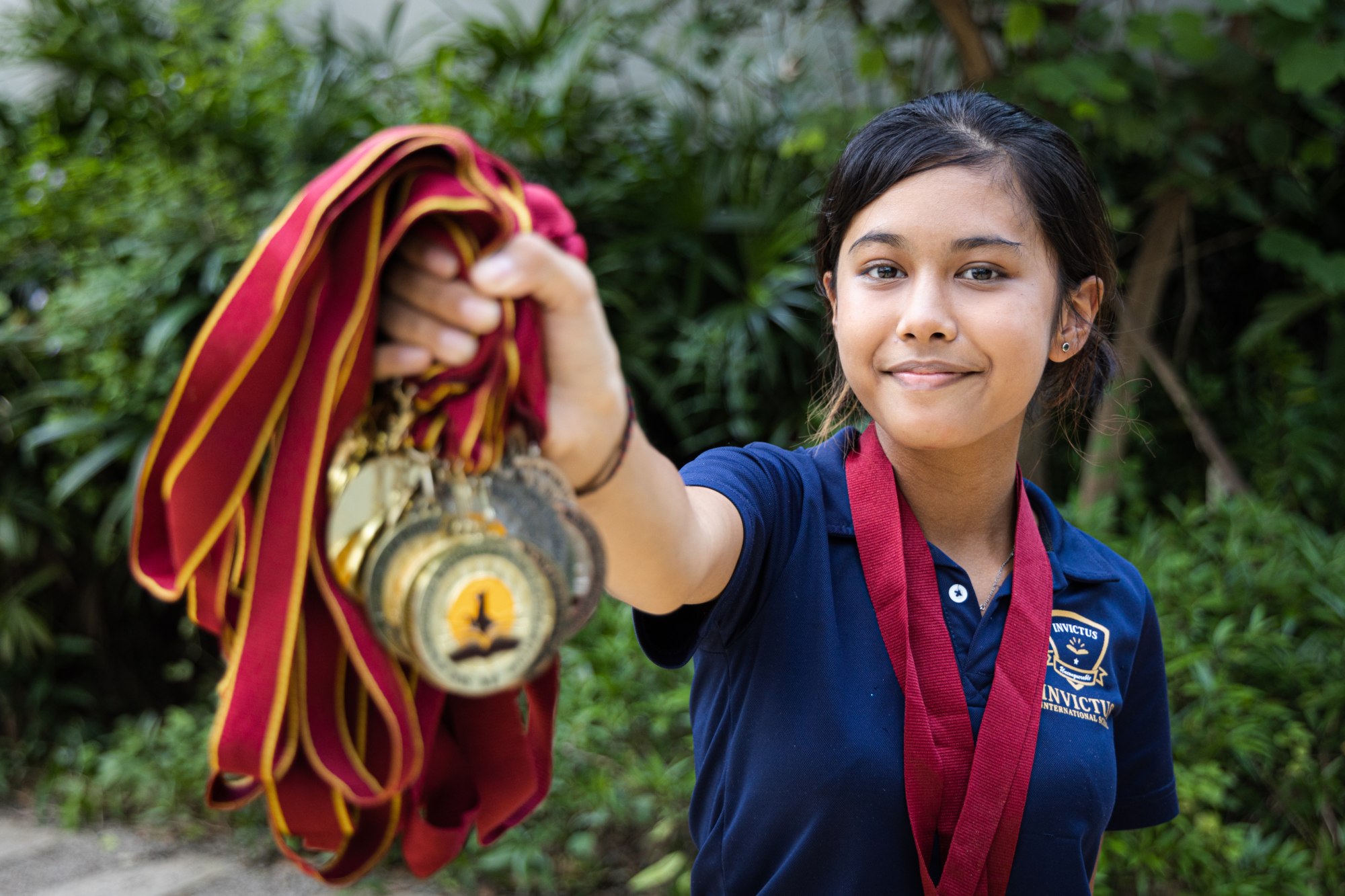 A private school in Cambodia is a non-governmental educational institution, which is usually independently funded. Private schools offer various curricula and options to suit the specific needs of their student populations.
The popularity of these schools in Cambodia is evident, with a sharp increase in students pursuing education privately. There's been an increasing demand for high-quality education and the need for more diverse educational options, in particular among expatriate families and Cambodians seeking internationally recognised qualifications for their children. These institutions often have smaller class sizes, offering a more personalised approach to learning, and a wider range of extracurricular activities than their public counterparts.
Many private schools in Cambodia play a significant role in the education landscape, offering alternative options to the public system and catering to the diverse needs of families and students.
The Benefits of Private Schools: Why Parents Choose Invictus Phnom Penh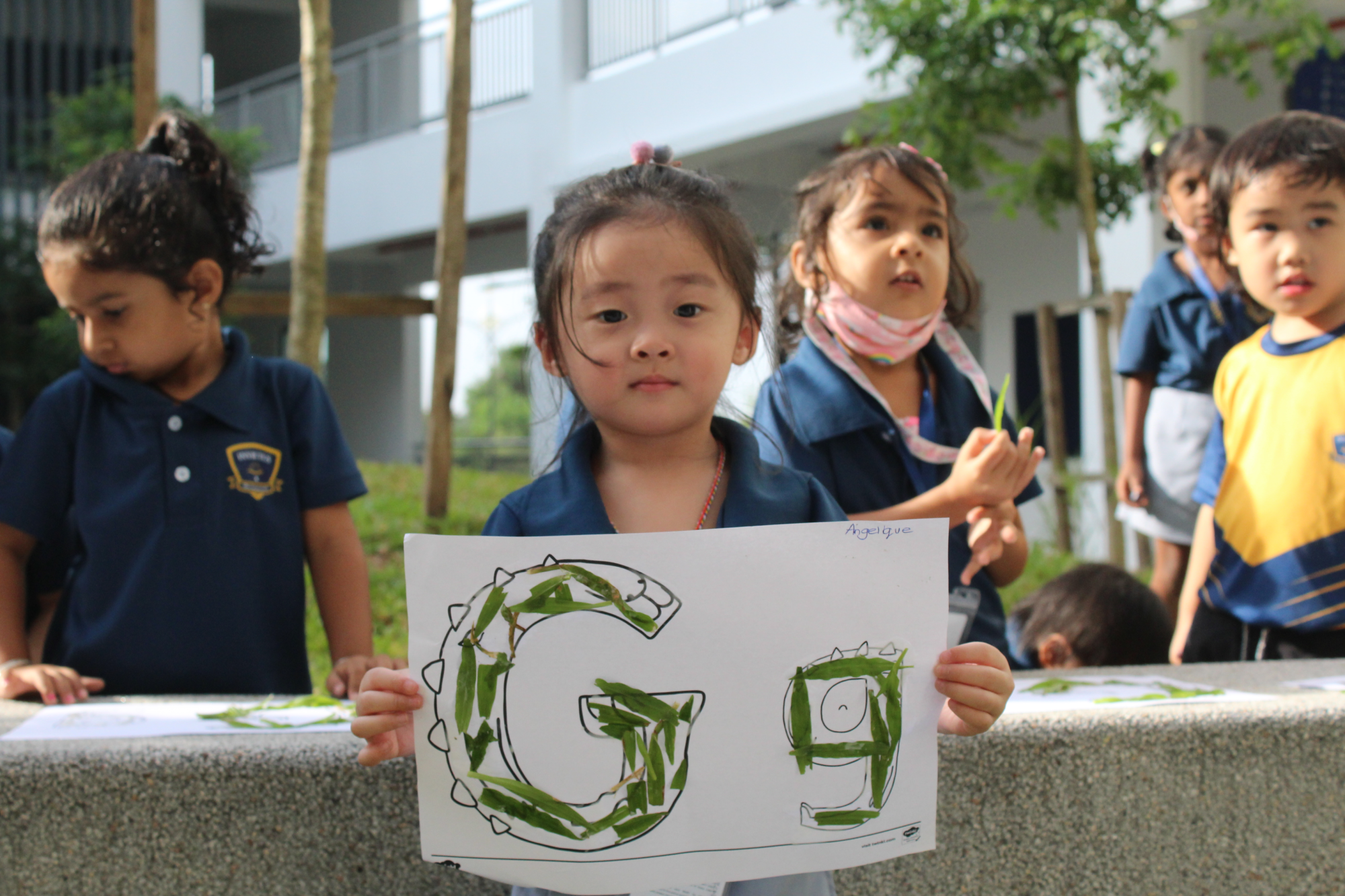 Parents often choose these independent schools for their children due to a range of benefits, including better performance in exams, higher chances of attending prestigious universities, and higher earning potential in the future. Invictus Phnom Penh, as a private school, provides these advantages and prepares children for success in various aspects of life.
1. A Holistic British Education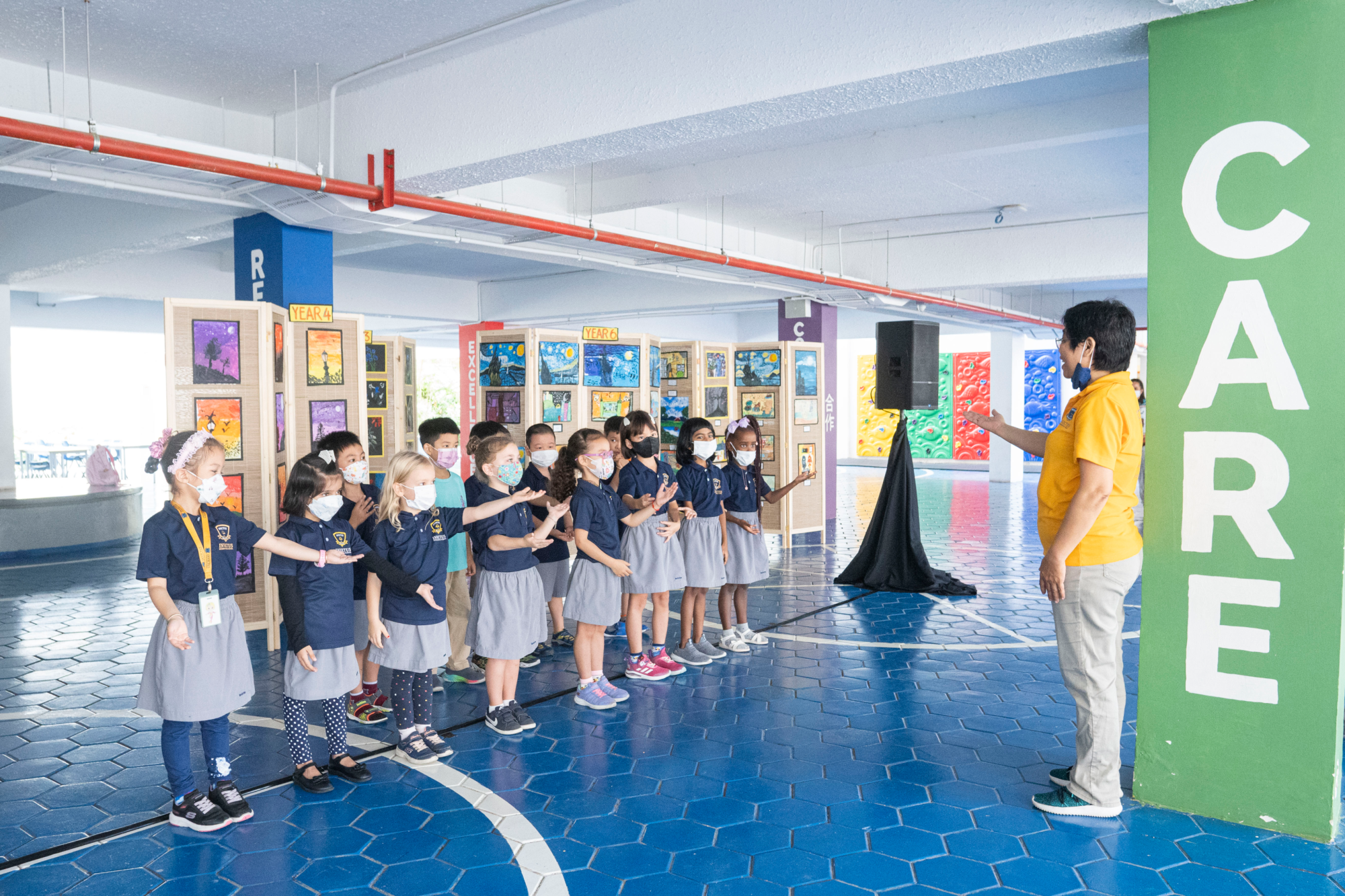 Local schools in Cambodia have also been facing major hardships in recent years. 97% of students are unable to reach global baseline levels of education, and teachers face struggles in adapting to these circumstances. There are local initiatives such as the New Generation School reform, which aims to improve education in the country, but progress is gradual and large amounts of resources have to be invested in these policies before they can produce results. This leaves many parents turning to private education, in order to secure global prospects for their children.
At Invictus International School Phnom Penh, we use the Cambridge Assessment International Education curriculum for primary and secondary education, the foundation of every student's academic success. This education system is globally recognised for its rigorous standards and ensures that students are well-prepared for future academic pursuits.
2. World-renowned math Curriculum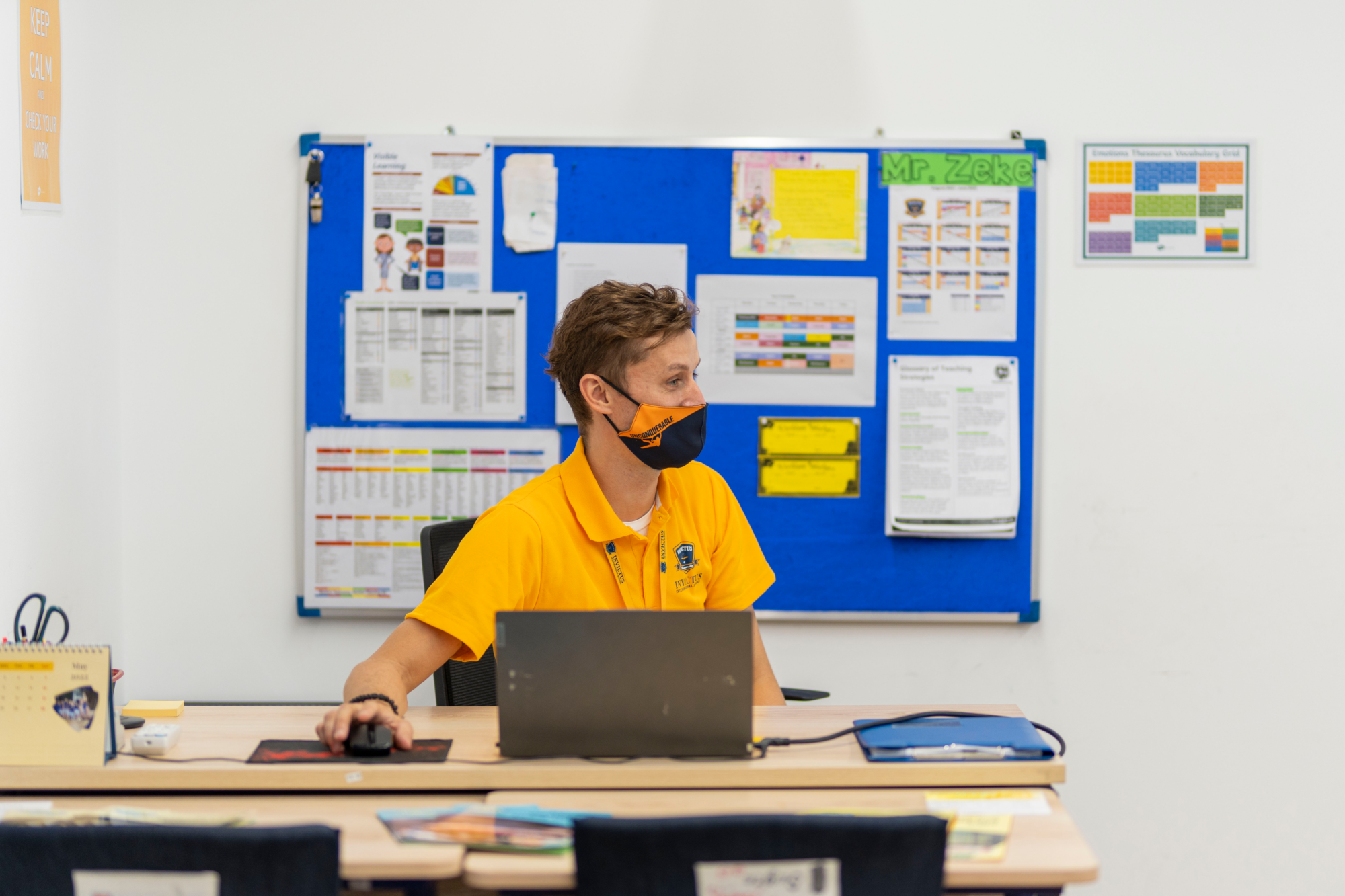 One of the key features of our curriculum is the adoption of Singapore Mathematics Principles. Singapore Maths has gained international recognition for its effectiveness and has been adopted by at least 25 countries worldwide. At Invictus Phnom Penh, we use this method to foster a deep understanding of the subject in our students.
By making use of the Concrete-Pictorial-Abstract (CPA) Approach, Singapore Math is able to aid students in visualising the syllabus. It uses tangible objects (Concrete), visual representations like models and diagrams (Pictorial), and symbols and notations (Abstract). Rather than relying on rote memorisation, this concept allows students to fully understand what they're being taught.
Our teachers receive training from experienced educators who come from our headquarters in Singapore. Experts from Invictus Singapore make sure to thoroughly train our overseas branches such as Invictus Phnom Penh, making sure they're well-versed in Singapore Math principles. These principles are integrated seamlessly into our Cambridge Syllabus, combining two widely renowned teaching methods to ensure that your child develops a sturdy foundation in Mathematics.
3. Small Class Sizes for Enhanced Learning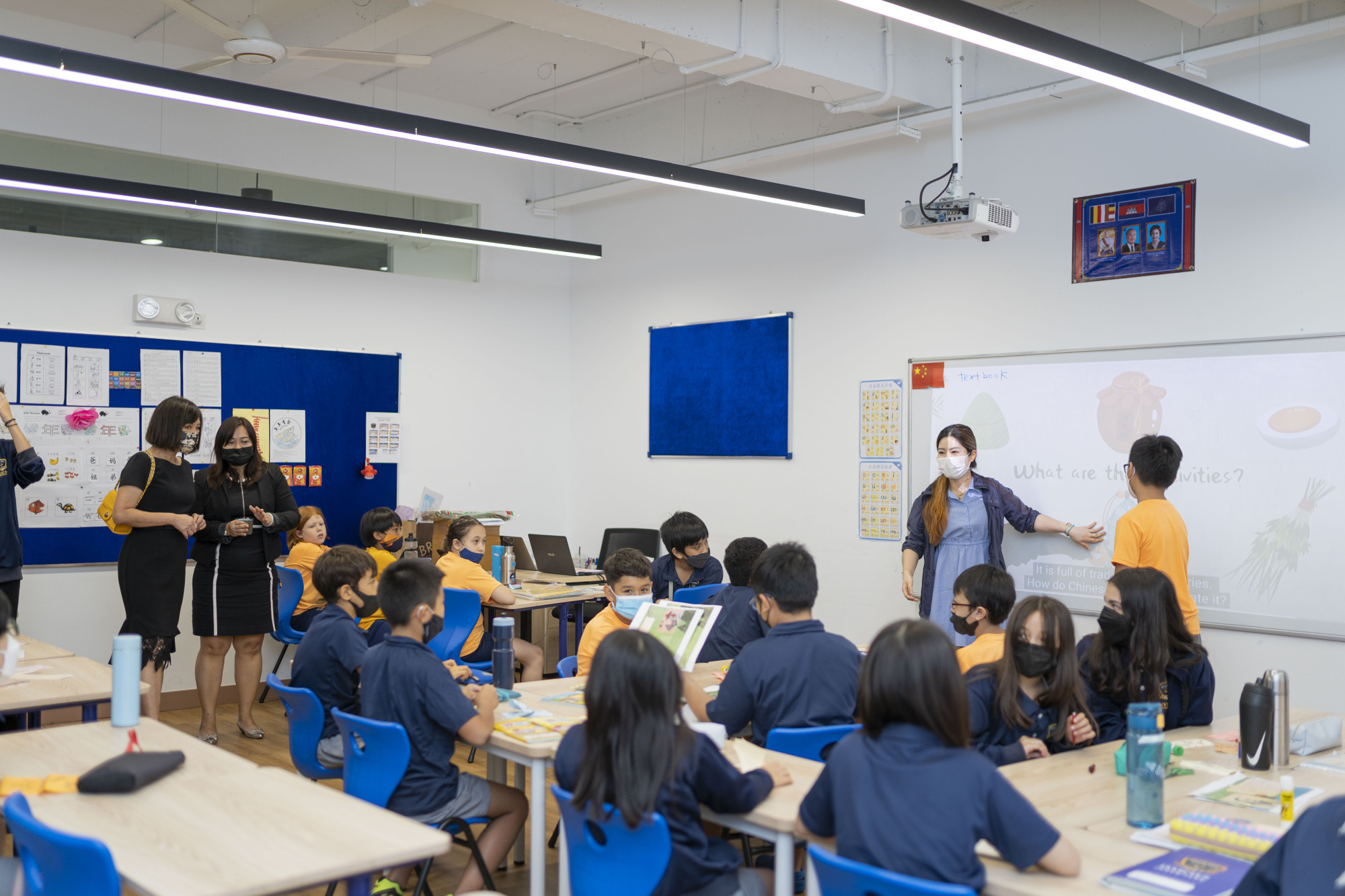 Small class sizes are a cornerstone of our commitment to excellence. By maintaining a low student-to-teacher ratio, the school ensures that each student receives individualised attention, fostering a more personalised and interactive learning experience. This approach allows educators to identify and address the specific needs of each student, creating a conducive environment for academic growth.
At Invictus Phnom Penh, we make sure we have a maximum class size of 1:25 students. This allows us to pay attention to each child, and teachers are able to engage with students on a more personal level.
Furthermore, our small class sizes enable the implementation of innovative teaching methods, such as project-based learning and collaborative problem-solving, that might be difficult to employ in larger classes. These techniques encourage students to think critically, work together, and actively engage with the material, developing crucial skills for success in the twenty-first-century workforce.
4. World-Class Facilities and Resources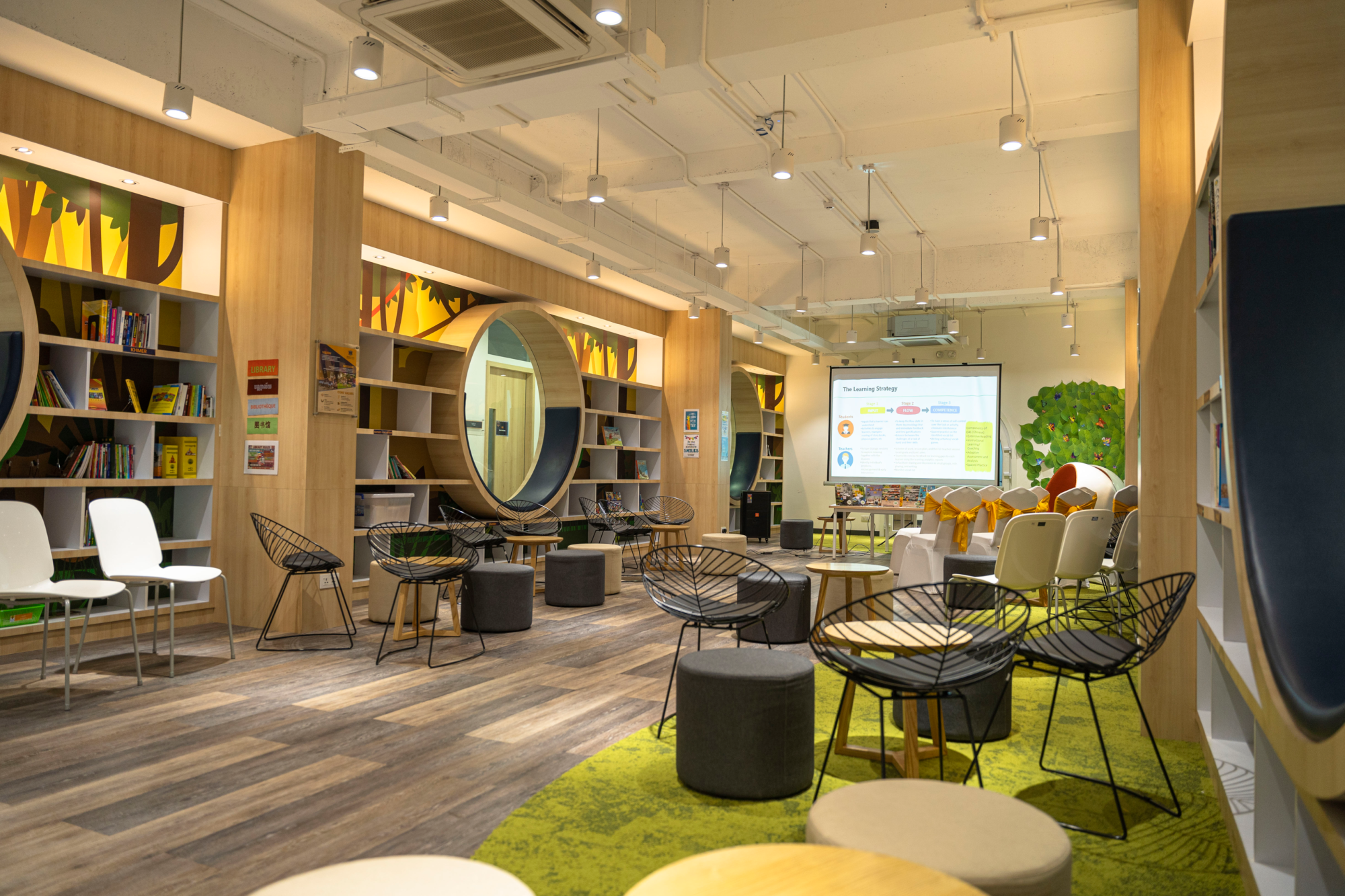 Invictus International School Phnom Penh prioritises a stimulating environment to enhance the learning process. Our facilities provide students with well-equipped classrooms, modern science laboratories, a well-stocked library, and dedicated spaces for art and physical education. We also have laptops and a computer lab, and the school wifi allows students to easily stay connected. These resources encourage students to explore their interests and talents while also developing vital 21st-century skills.
Our campus can be found in the heart of town, on Preah Norodom Boulevard, and the building was formerly a university. It's a spacious area that houses numerous learning environments, allowing students to enjoy their education in comfort. This holistic approach to education enables young learners to nurture their creativity, critical thinking, and problem-solving abilities.
5. Diverse Co-Curricular Activities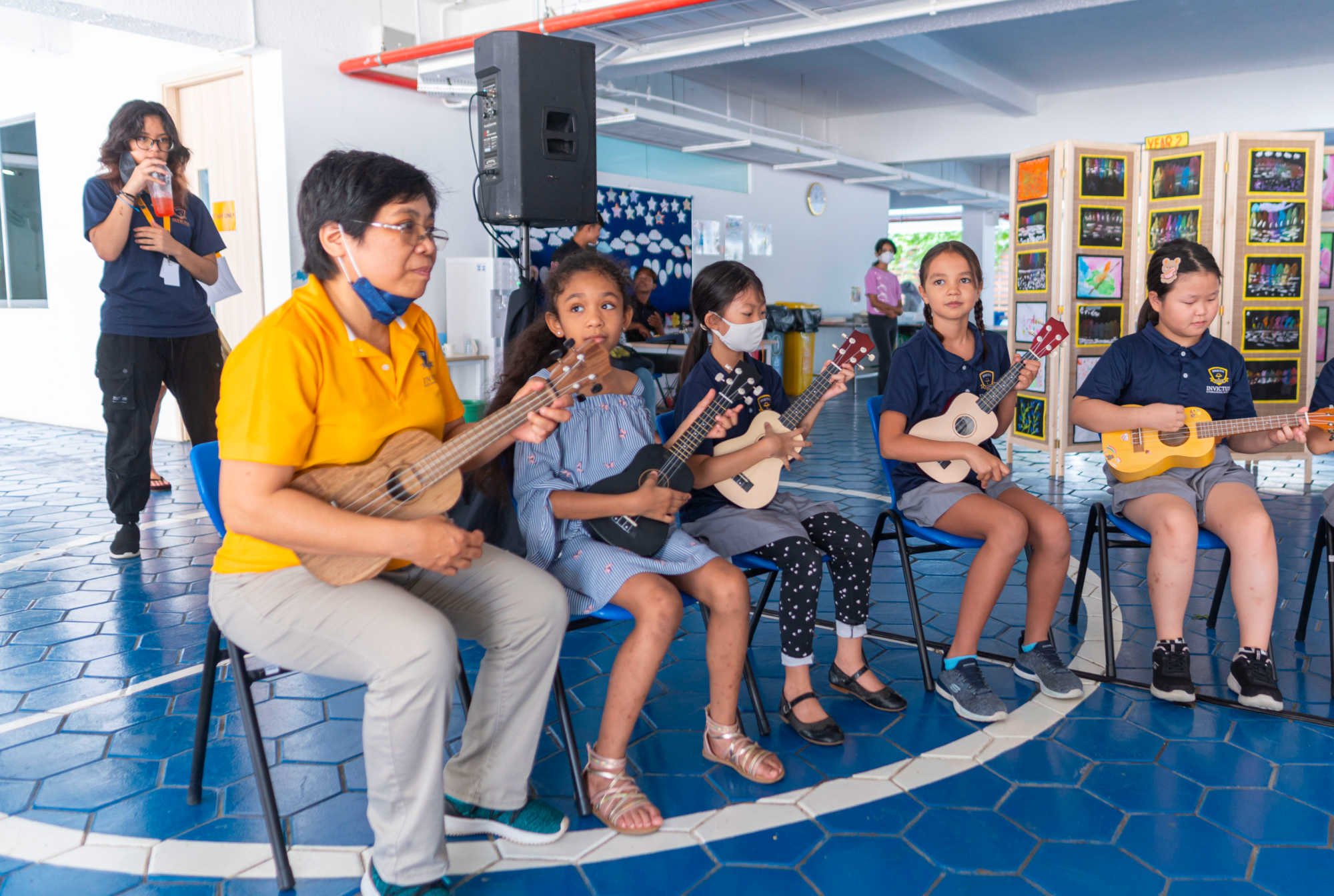 At Invictus Phnom Penh, learning extends beyond the classroom. We recognise the importance of a well-rounded education, and offer a wide range of co-curricular activities to engage students in various areas of interest.
Some examples of co-curricular activities we offer include guitar clubs, sports clubs, board games, gymnastics, dance classes, and martial arts, among others. These activities not only provide students with an opportunity to explore their unique talents but also help them personalise their learning and development pathways. They'll be given the chance to explore new hobbies and gain lifelong interests.
Participating in diverse co-curricular activities enables students to strike a balance between academic requirements and personal interests. This approach encourages students to lead a well-balanced life, which is essential for their overall well-being and character development.
Global Perspectives and Cultural Diversity
Invictus Phnom Penh fosters a multicultural community where students can experience global perspectives and develop an appreciation for cultural diversity. By promoting intercultural understanding and respect, we prepare students to thrive in an increasingly interconnected world. We provide students with a global perspective that broadens their horizons and enriches their educational journey.
As a whole, our group of Invictus International Schools spans 5 countries and 9 campuses, with students from over 60 different nationalities finding a place in our schools. We have dedicated teams of international teachers and staff, who offer invaluable support to students throughout their educational journey. Our teachers all hold a passion for fostering students' social and academic growth.
Invest in the Future of Your Child at Invictus Phnom Penh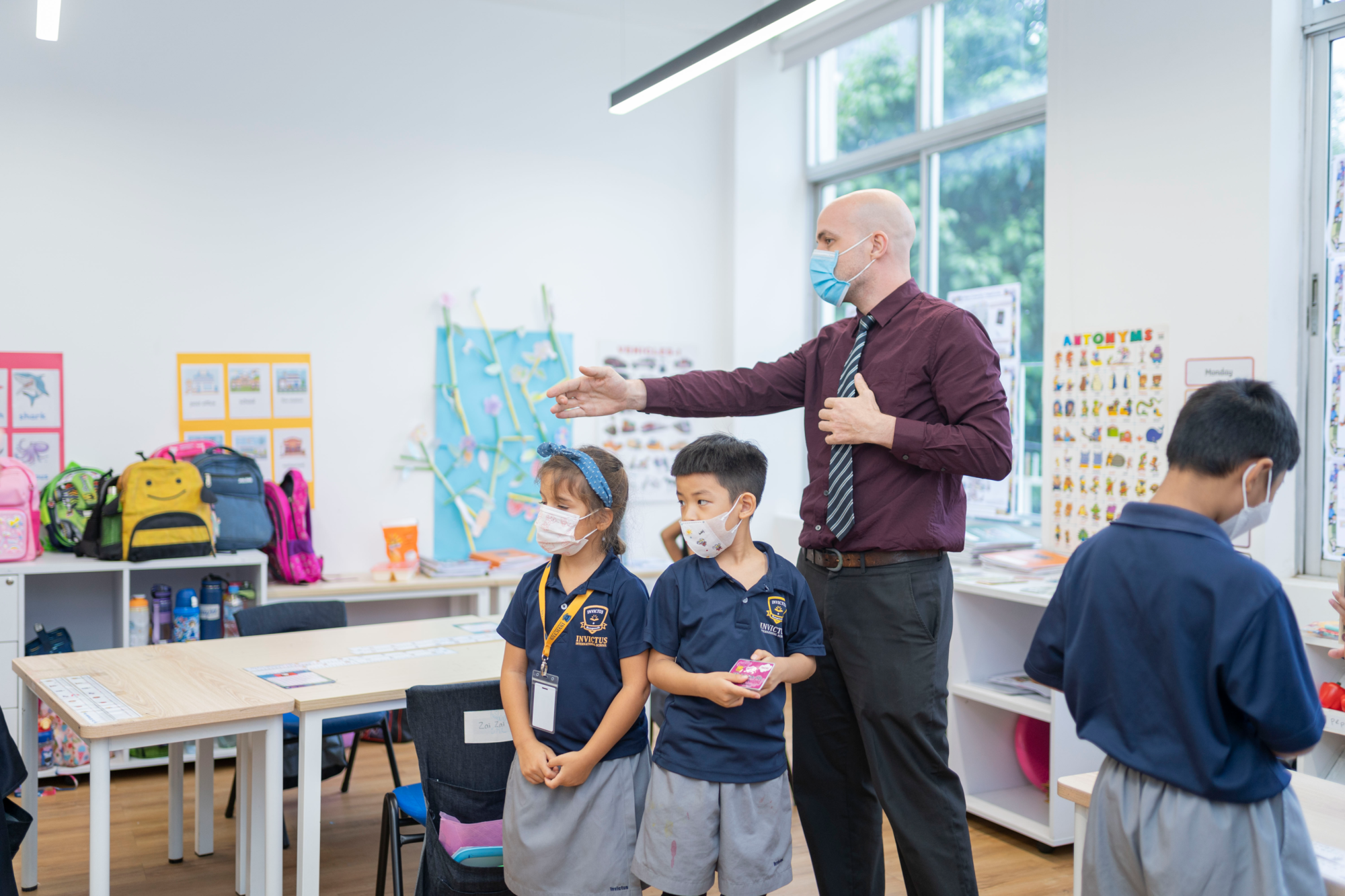 Invictus Phnom Penh offers a world-class private education that goes beyond academic excellence. With a holistic curriculum, dedicated and qualified educators, top-notch facilities, and affordable prices, we empower students to become lifelong learners, critical thinkers, and responsible global citizens.
Choosing us means investing in an educational experience that will open doors to a world of opportunities. Contact us to find out more about admission, and secure your child's future success!