Private School in Cambodia
9 Reasons Why Your Child Should Take Part in Extracurricular Activities
05 Jul 2021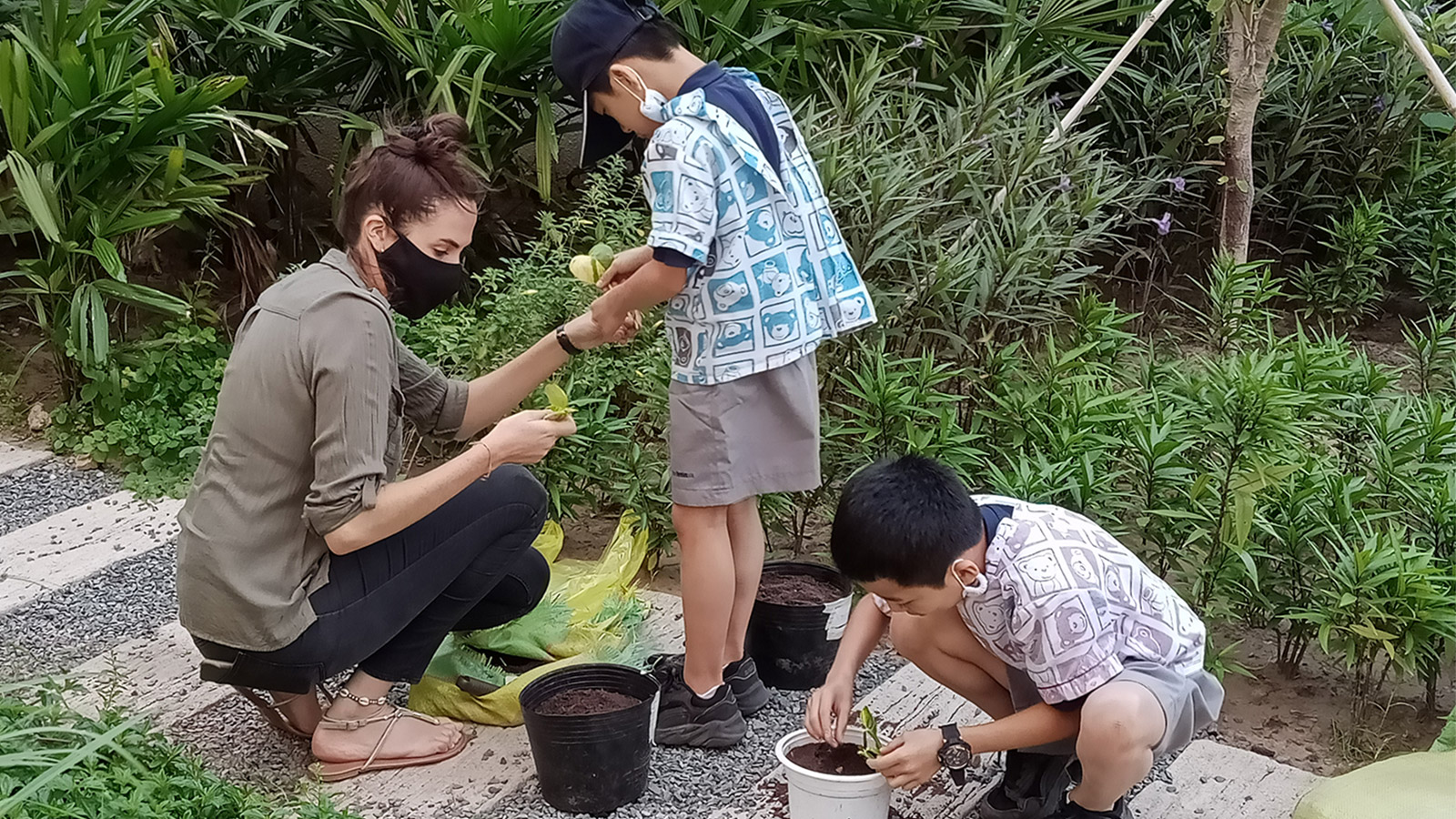 Though not always an academic activity itself, engaging in extracurriculars greatly helps a child's overall academic performance. In fact, students who actively participate in extracurricular activities demonstrate an
improved standing
in terms of both educational and personal accomplishments. An extracurricular activity (ECA) is a programme that is not done, measured, or evaluated according to an official academic rubric but is made available by schools due to the number of benefits that it provides to children.
Extracurriculars are not required so not all institutions offer them—making it quite hard for parents to look for a top-notch school that has a great roster of extracurricular activities for their children.
We at
Invictus International School
value the positive impact of joining an extracurricular programme so we actively offer various activities that are of different brackets so children may choose a specific club that is tailored to their skills and interests. Not many schools, universities even, are able to include a wide range of programmes so we made sure that our offerings will not only develop the students' cognitive skills but also hone their interpersonal and practical capabilities.
Invictus International School Phnom Penh has ECA
classes
that focus on languages, arts, sports, life skills, technical skills, creativity, and much more. Here are 9 reasons why it is important for your child to engage in extracurricular activities!
1. Long Term Future Benefits
Although the goal is for students to have fun and enjoy while doing extracurricular activities, an important benefit of this is the way that it positively affects your child's future. Having a great career post-studies can be challenging due to competition. While kids are still young, it is best for them to gain knowledge and first-hand experience on things that are not exactly about doing well in exams.
No matter which club your children participate in, they will surely gain skills in leadership, communication, and other essential skills that would be vital in building their careers.
2. Collaboration Hones Personality
Joining an activity often involves working together with others in a group. Through these interactions, students are able to better develop their social skills which will serve them well in the future. Friendships are also deepened and strengthened as the students work with their peers in these activities.
Our physical activity clubs like soccer, yoga, jiu-jitsu, gymnastics, and multi-sports involve team efforts so there will surely be a boost in the students' personalities without having to compromise enjoyment.
3. Positive Impact on College Admissions Process
Are your kids ready for their college applications? Other than test scores, admissions officers could also be looking at your children's ECAs. Submitting a college application can be nerve-wracking but if the student has the skills, the good grades, the passion, and the extracurricular activities, getting in would be easier.
Activities that impact a student's productivity will surely be noticed by admissions officers. If the children have experience with school newspaper writing, leadership, science, visual arts, sports, and other similar skills, universities would gladly accept them.
4. Teaches Key Values for Daily Life
The day-to-day tasks of a student involve a lot of important values to be learned and classes to attend. Apart from test scores, grades, and a whole lot of test prep, picking up good values that could be beneficial to your kids' life is something that you would want to see. Doing volunteer work is not every student's cup of tea but a lot of kids found their purpose by getting involved in community activities which are mostly influenced by extracurricular programmes. Enrolling your child in a school with good ECAs would help them develop key values and tips on how to live their everyday life as a young individual.
Community service is important not only in a student's resume but also in shaping a child's core values. Not everyone is interested in giving out a helping hand so a good example of character development due to participation in extracurricular activities is when a child learns to be aware of others and take actions that are in favour of the community.
5. Discovering New Hobbies or Passion Projects
Finding passion while in school could be quite hard for your kids. Some students even struggle until college before they realise what they are really passionate about. Enrolling your children in an extracurricular activity could create a whole new environment for them that will help boost their talent and skills in certain things like sports, science, and arts, that right now might still be undiscovered.
Our ECAs activate the inner creativity in your child. Getting involved in a fun yet challenging team like this will enhance every student's talent and confidence.
6. Positive Impact On Academic Performance
As you may already know, colleges prioritize students who have exceptional grades. Extracurricular activities are known for their benefits on a student's academic standing because it allows children to grow in as many aspects as possible. Schools that encourage collaborative programs produce outstanding students. Even attendance is positively affected by these activities.
Some academic-related clubs that we have are homework clubs and Maths boost. By joining these teams, students are more likely to enjoy their time reviewing and studying.
7. Learning New Languages
Here at Invictus International School, we offer extracurricular activities that are focused on learning or improving knowledge of various languages. Our English, French, Chinese, and Khmer classes greatly help in teaching kids languages other than their own.
Expat students usually have a hard time communicating with their fellow classmates or even with the faculty and staff so we made it a point to have extracurriculars that are purely about language learning.
Adjusting to a new environment easily affects a student's performance especially if there is trouble in speaking or understanding that is why our language classes are there to help our international students easily adapt by learning various languages.
8. Developing New Life Skills
Learning and developing real-life skills doesn't need to be done in the real world. As early as now, you can already let your children join activities that will benefit them once they step into the outside world. Problem-solving, analytical, practical, creative, and technical skills are some of the many things we can teach our students who are active members of ECA groups.
For kids who are tech-savvy so we also offer Google Coding to cater for children who have an interest in this technical skill. Even activities like board games contribute to developing real-life skills. The strategy and critical thinking needed in the real world will come naturally in an environment that encourages self-growth and enjoyable play. Music clubs are even beneficial for a child's future as it enhances performance skills that might come in handy soon.
9. Making Good Memories
There is nothing more fulfilling than knowing that your kids have enjoyed their life while they are still young. School life is a phase full of learnings and challenges so whatever interests your child, support them in every way possible because this is what will push them to their full potential. Extracurricular activities allow students to explore their capabilities while still having fun. Friends are made and talents are discovered in these circles.
Social clubs encourage development, growth, and opportunities. Students, no matter their age, are capable of grasping new ideas and skills that will be of great help to them in the near future. While your kids are still able to explore and develop their hidden talents, extracurricular activities are perfect for them to participate in.
Final Thoughts
We at
Invictus International School
do not only highlight the importance of academic excellence but also give great value to providing
first-rate programmes and activities
that will enhance every student's potential. Whether your children have skills in music, science, technology, or sports, there will be an extracurricular activity waiting for them once you enrol with us.
Abilities are taken to a whole new level when children enjoy the activities that they are doing. Learning should not be confined to the four walls of a classroom so involving your child in extracurriculars that are all highly enjoyable will definitely be a fun, meaningful experience for them.