Private School in Cambodia
5 Advantages Of On-Campus Learning That Cannot Be Replaced With Online Learning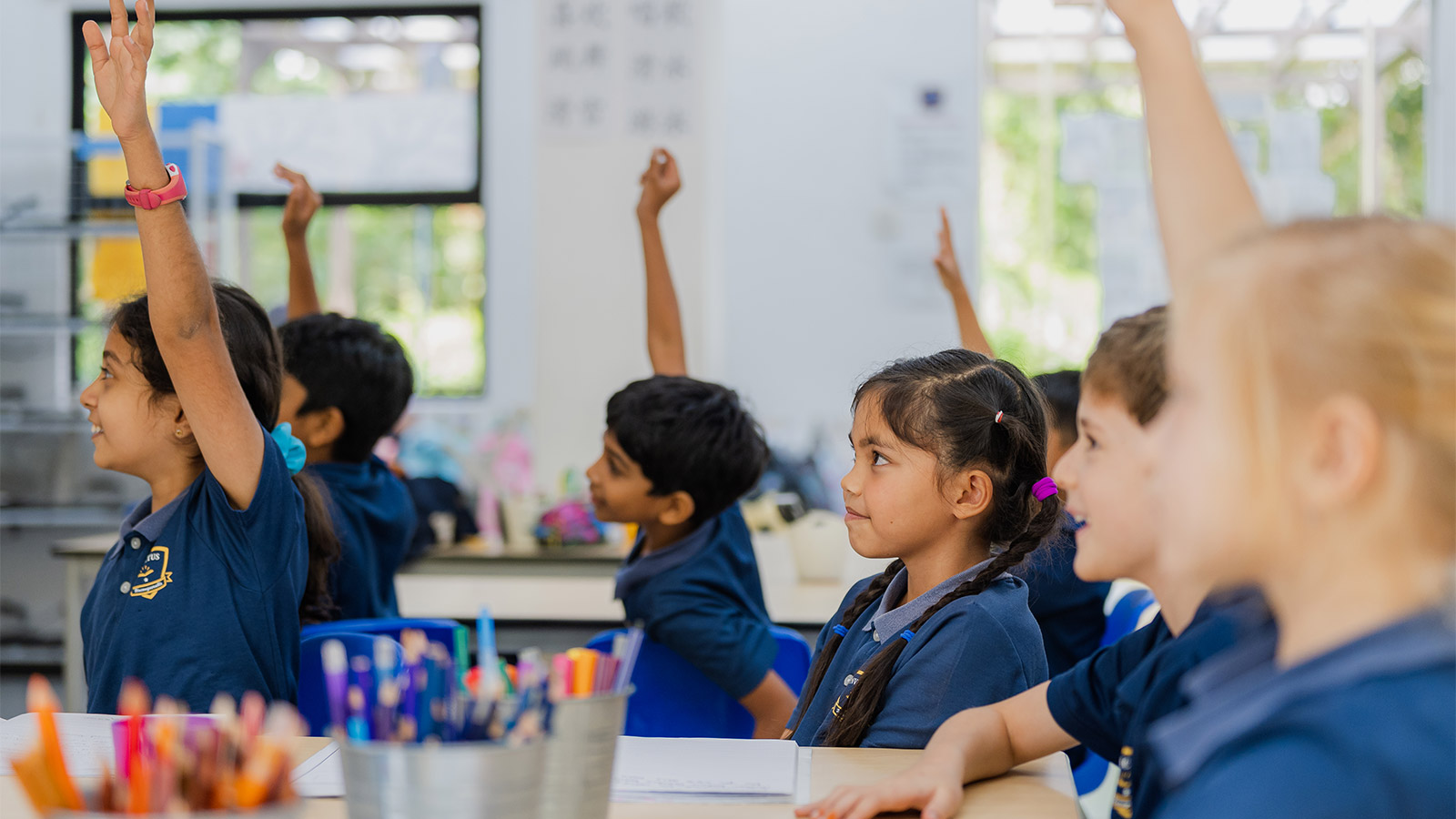 Learning - as in, the style of it - has changed a lot over time. And in the past few decades, technology has affected the learning style even more. To give students a great learning experience, teachers have adopted methods of online education to make everything more convenient without compromising the quality.
Studying online comes with many advantages. For example, there's the option of enrolling in an overseas college without the need for the student - or the teachers - to travel. Also, the possibility for revision is amazing; the lectures can be recorded, and students can go back and refer to the lectures when needed.
But we also have to wonder: What are the advantages of on-campus learning that cannot be replaced with online learning?
Continue reading to find out more about how on-campus learning still beats online education!
Key Advantages Of Studying On-Campus
The discussion about the quality of attending an online program has been one of the burning subjects in recent times.
However, as many students and teachers would agree, the start of the global pandemic in 2020 has highlighted some disadvantages of online courses and classes. Adapting to the at-home learning environment, overcoming technical difficulties, new teaching protocols, and time management are a few obstacles students of all ages - and teachers - had to overcome when the schools closed temporarily.
Attending a physical class in the school has many advantages, including better communication with the instructors and better learning resources.
Here we look at all the academic advantages of studying in schools.
Better Relationships With Teachers And Classmates
Relationships and friendships are almost impossible to achieve if there is no person-to-person contact. In online education, people are segregated, and communication only happens in the virtual space. That makes it harder to make friends with classmates and develop good relationships with teachers, which is a vital part of education - regardless of the student's age. Extracurricular activities, like clubs, sports, and hobby communities don't happen online; they happen within the campus.
So, with online education, a student can miss out on the fun aspect of the learning environment. Project participation - or even participating in a classroom discussion - is not as easy when it takes place online.
Interaction with others is crucial for many students and as advanced as technology is, it cannot be achieved via a computer.
All in all, having good relationships with classmates and teachers is important for the socialization of each student. Studying online could make students feel isolated as time goes on, negatively affecting their academic performance.

Catering To All The Learning Styles

Not everyone learns the same way - and learning on-campus can be the only way for some students to get and retain the information they need. Kinesthetic learners, social learners, and natural learners will usually struggle to keep their grades up when studying online.
Social learners learn through social interactions and working in groups, meaning spending time with classmates positively affects their grades. Natural learners benefit from being on-campus, too, as they usually adopt knowledge from their surroundings. As for kinesthetic learners, they will learn the best when they're actively engaged - by doing, rather than listening to lectures.
Don't get us wrong; virtual lessons work like a charm for aural and visual learners. However, others will struggle - because the learning method is not catering to their needs.
On-campus students have a better opportunity of asking all the questions they might have - and that interaction is crucial for establishing an adequate learning environment. Also, on-campus, students can ask the educators to stay a few extra minutes and help them understand the topic better.
With online education, there are fewer opportunities for these one-on-one interactions where they can ask all these questions and get guidance that can be highly beneficial for the student's learning style.
Less Restrictions In Teaching Subjects

Generally speaking, teaching algebra or the English literature curriculum can be done online without any issues. On the other hand, some subjects face restrictions because teaching them online cannot be done as swimmingly as it would be done on-campus.
Subjects like engineering, architecture, science, and any course related to arts cannot be taught online. Best-case scenario, some grounds can be covered online, but overall, students would be - well, robbed of their opportunity to learn and develop certain skills.
These subjects require teaching in campus facilities like workshops, laboratories, and various studios. Without these facilities, the students cannot get the education they seek using technology alone - simply because they require more resources to complete the courses and classes.
Better Self-Discipline

Following a curriculum in-classroom - rather than on the computer - enables the students to keep busy and build good self-discipline. The students must attend the physical courses and spend hours at their campus to complete the program. Even more so, the educators can easily check if the students are paying attention. For online classes, the teacher cannot confirm whether the students are actually present and paying attention.
Beyond just the traditional education, learning at a campus teaches the students to be punctual and disciplined - something they'll need later in life. The students must follow a set of on-campus rules, have all the necessary resources for the class, and study at home in their free time. Online, teachers cannot check adequately whether the students are disciplined and following the rules.
Studying Experience
When we are talking about the studying experience, we're talking about all those things that made the campus worth remembering: Spending time with their classmates, participating in sports with friends, having a lunch break at the student canteen - and of course, the actual graduation. Everyone likes to remember their graduation ceremony - and if it happened online, there isn't all that much to remember, is it?
Unfortunately, because of that, students that have attended school online will not have the ultimate school or college experience everyone likes to talk about - and remember for the rest of their life.
Advantages Of Online Learning: The Other Side Of The Coin
Traditional, in-person education comes with many benefits - but it has its disadvantages, as well.
For example, several students report that they learn and study more efficiently when they can set their own schedule - which is not possible with traditional on-campus learning. Studying in an online format gives the students the support they need to learn, access to all the books and materials, just like they do on campus. The educators are accessible via e-mail, and the students can sometimes get a response faster than they would in person. All that can result in students doing better in school.
So, in essence, the students will become more mature and get a better sense of responsibility.
Studying away from campus is not news - but it's becoming more and more common with advanced technology. It comes with numerous benefits, and the teachers give the students the support they require to attend classes and get their desired degree.
Moreover, studying online can help students connect to other students - which can be located virtually anywhere in the world. There's also the financial benefit of saving on the living cost because there is no need to relocate and live near the campus.
Benefits of on-campus learning
The truth is - both online and on-campus methods of learning have their own significant advantages. We have talked about five advantages of on-campus learning, but in reality, there are so many more. The same goes for online learning, as well - but it comes with more disadvantages, despite the use of modern technology.
Besides following the program and attending classes required for a degree, students experience life and networking in the classroom, which can be crucial for their future career. Talking to their peers and following a certain structure is a huge advantage compared to those studying on the Internet.
If you're looking for a school that could provide your child with the best of both worlds - studying online and face-to-face - visit the
Invictus International School website
!