Co-Curricular Activities (CCAs)
CORONAVIRUS (COVID-19) HEALTH AND SAFETY MEASURES
Standard Operating Procedures (SOP) for Mitigation of COVID-19 Risks
To ensure the safety of our students, teachers and staff, Invictus Phnom Penh has put in place the following Standard Operating Procedures (SOP) for the mitigation of COVID-19 risks in school. To reduce transmission risks, the school will uphold safe management measures in the following instances.
School Arrival and Dismissal
Arrival and dismissal times of students will be staggered in accordance with the planned school schedule.
Arrival
All students, staff and visitors must wear face masks and are required to have their temperature taken; their hands sanitized with alcohol before being allowed to enter school. If they are found to have a temperature above 37.5 oC, they will not be allowed to enter the school campus.
Visitors must scan the QR code and register their details upon entry to the school.
If students arrive early, they will have to stay at the designated waiting areas on the ground floor under staff supervision.
Teacher assistant or teacher will come down to bring their students to class.
Students must line up and observe a 1.5m distance between the next student when going to class.
Parents should ensure that their children arrive at school on time according to the staggered time slots for each year.
Dismissal
Students will wait in the classroom for the notification that their parents are here to pick them up.
Parents must follow the staggered class dismissal schedule of each year when coming to pick up their children. If they are late in coming to pick up their kids, they will have to wait until the current class dismissal is completed. If parents come to pick up their children early, they will have to wait until the class of their child is dismissed.
Parents must sign off when picking up their children. This will be the practice while the school has a small number of students.
Parents who are coming pick their children up from school must be the same parent who dropped them off or have their child's name tag that the school provided, failing this the student will not be released from school.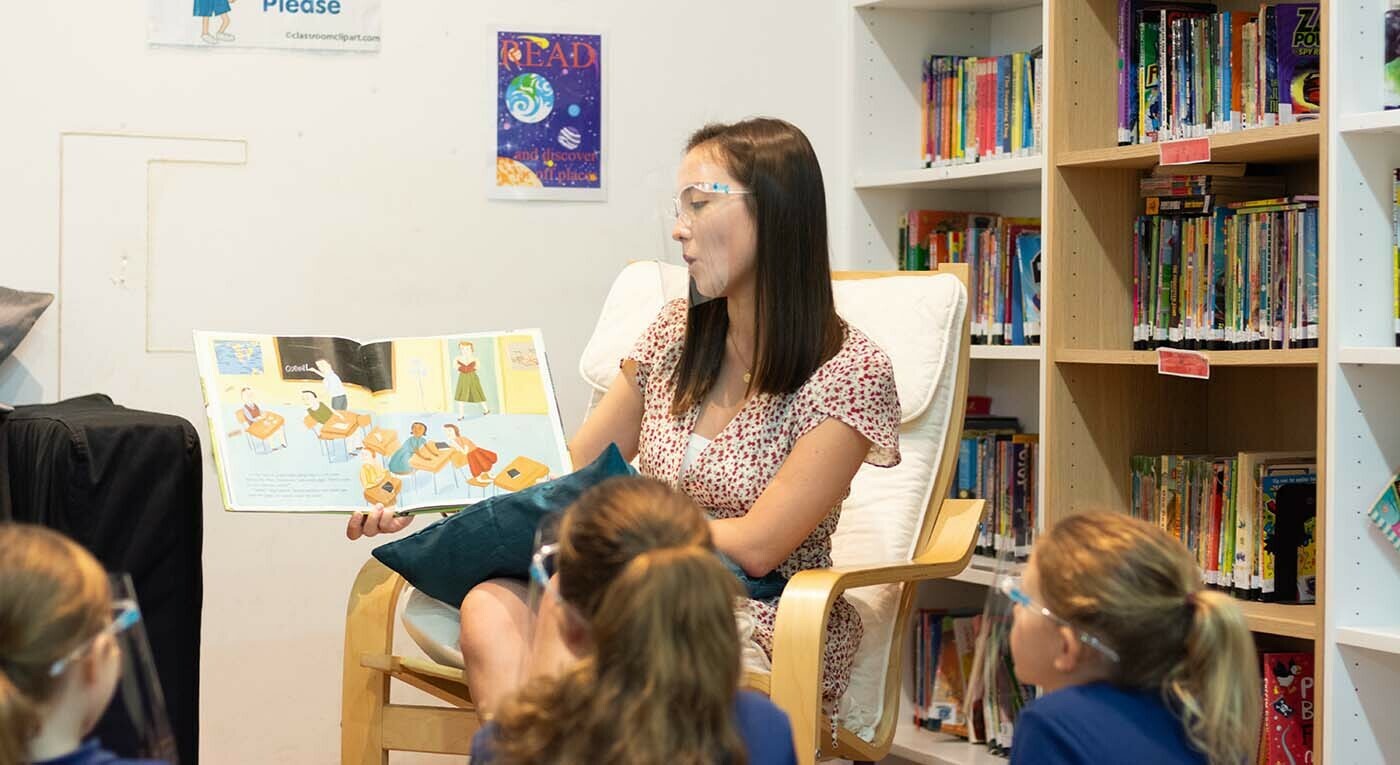 Safety in the Classroom
Students and school staff must wear a face mask throughout their lessons, except when eating and drinking.
In class and during lessons, students are assigned to sit at designated seats. Personal distancing is maintained and enforced by classroom teachers with at least 1.5m between each student.
Teachers will employ frontal teaching with masks or face shields and stand at least 1.5m away from students.
Teachers must ensure that teaching materials such as whiteboard markers, erasers, flashcards, rulers, pens etc. are always disinfected with alcohol before the next teacher starts, or teachers have their materials.
Teachers must ensure that their students sanitize or wash their hands regularly.
Teachers and support staff must keep an eye on students when they go to the bathroom to ensure that they follow the rules of safe distancing and hygiene.
The School will send out an advisory to parents to buy face masks and face shields for their children. Students who come onto campus not wearing a face shield or face mask will have to purchase it from the school before being allowed to attend lessons.
Visitors must comply with the policies for safe management measures when visiting the school.
All classroom furniture and high contact points such as windows and doorknobs will be disinfected at the end of every school day.
Recess-based Activities
This academic year, due to our small student population, the school may allow students to have the same recess time but in different designated areas. Seating arrangements and safe distancing are maintained at least 1.5m apart, in areas such as the classroom, other spare classrooms and at the playground areas.
When the student population increases, the school will implement staggered recess by levels.
Students are only allowed to have lunch at eating areas on the ground floor.
Students should only remove their masks while eating and drinking. However, they should refrain from talking when their masks are removed.
Students should play in the designated areas on the ground floor within their small group.
Students may engage in play activities during recess. Nonetheless, face masks are to be worn at all times. Playgroups should not exceed 5 persons in each group. Adult supervision will be present at all times to ensure adherence to safe management measures.
Other School-Based Activities
The school will suspend mass events like assemblies and inter-class activities to minimise intermingling. No external activities should be held outside of school, including inter-school student activities, for the time being.
During Physical Education (PE), students should use face shields when engaging in activities like running, jogging. They should keep their masks in a hygienic manner (e.g. Ziploc bags with name labels) before the start of physical activity. Teachers and cleaners will ensure that the play areas and material are cleaned up before the next activities.
Safe distancing of at least 1.5m should be maintained during physical activities. Activities that involve close physical contact will not be conducted at the moment due to COVID-19.
Hygiene Procedures/Advisories
Washing hands with soap has been proven to be more effective in eliminating germs than using hand sanitizers. Good hygiene habits (avoid touching of eyes, nose, and mouth without proper handwashing) should continue to be practised.
Regular use of sanitizers may dry the skin. They should be used when hand soap and water are not readily available for handwashing. Should students develop a skin allergy/rash due to the hand sanitizer, they should stop using it and inform their teachers.
Face masks and shields should always be worn throughout school days.
Additional Resources
WHO COVID-19 Explanations (EN)

Unicef COVID-19 Prevention Video (KH)

Unicef Handwashing Video (KH)

Unicef Hygiene Precautions (KH sub EN)

Coronavirus Disease (COVID-19): What parents should know (EN)

COVID-19 and Masks: Tips for families (EN)